Looking for easy Mother's Day Gift Ideas? Here is a unique collection of fun ideas to surprise mom this year. Whether you are a teacher or a Dad you will love all these cute ideas. My favourite is the digital gift. Surprise mom by showing your reading colours to reveal a super cute Mother's Day Message!
Easy Mothers Crafts
By Montessori Pulse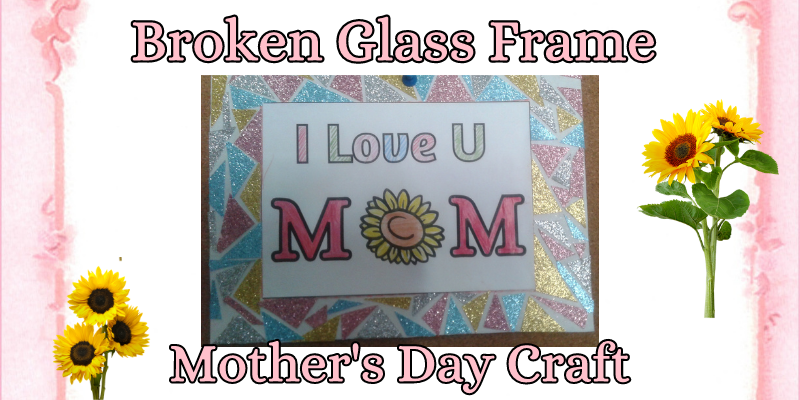 Materials
Cardboard
Glitter sheets/Coloured Paper
Glue
Gems (Optional)
Colour Pencils/Markers
By Montessori Pulse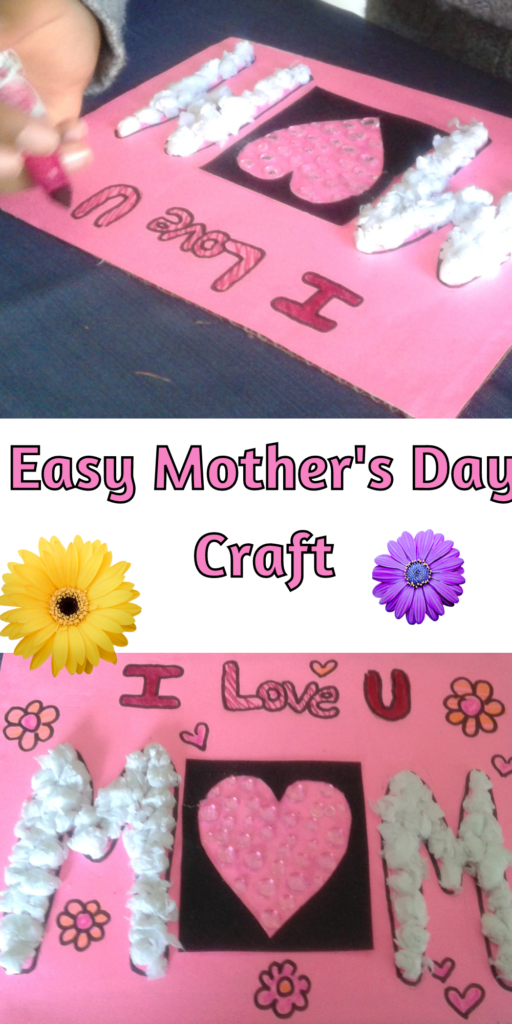 Materials
Cardboard
Coloured Paper
Tissue Paper
Glue
Gems
Marker
By Emma Owl
By Coffee and Carpool
Materials
white cardstock paper or small canvas
Q-tips
acrylic paint (tempera paint is fine for the cardstock paper)
pencil
Dot, dot, dot your way to creating this painting for moms or grandmas. You can paint on card stock and make a card or paint it on canvas.
By The Inspiration Edit
Materials
Terra Cotta Pot
Acrylic Paint
Paint Brushes
Buttons
Modge Podge (Optional)
This bouquet of fingerprint flowers makes the sweetest Mother's Day or grandparent gift. Fingerprint crafts are the perfect keepsake from your little ones!
By Best Toys for Toddlers
Materials
cellophane paper ( from recycle bin )
egg carton ( from recycle bin )
small buttons ( any colour)
green chenille stems/pipe cleaners
acrylic paint (green and red)
scissors and brush
By Crafts by Amanda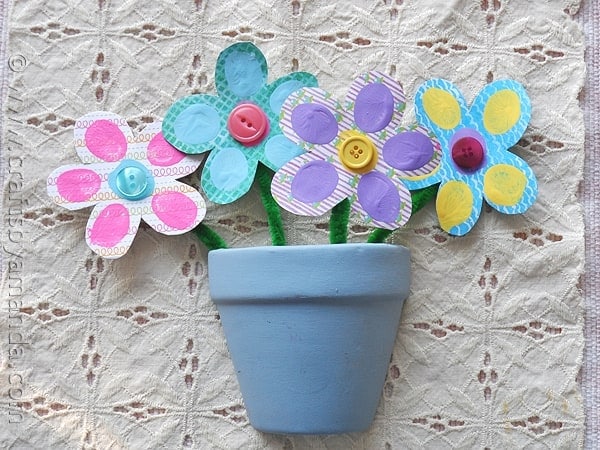 Materials
Patterned scrapbook paper
Glue stick
Scissors
4 green pipe cleaners
Clay pot or paper cup
Small piece of floral foam
4 buttons
Craft paint in pink, light blue, purple, and yellow
Flower pattern
By Fun for Little Ones
Materials
Orange construction paper
Light green construction paper
Google eyes
Markers: black, orange, green and pink
Scissors
Glue stick
Pdf template (print below)
White printer paper
White cardstock
Digital Gift for Mom
Click the images below to Free Play preview now
Do these Boom activities with mommy on Mother's Day to reveal a cute picture with a sweet message. These interactive activities are available in three difficulty levels. Reading CVC Words, Reading Long Phonetic Words and Reading Digraphs, sh & ch. Choose the appropriate level for your child's reading ability.
Get your mommy a cup of coffee and reveal the digital message by doing these fun and interactive game!
Mother's Day Printables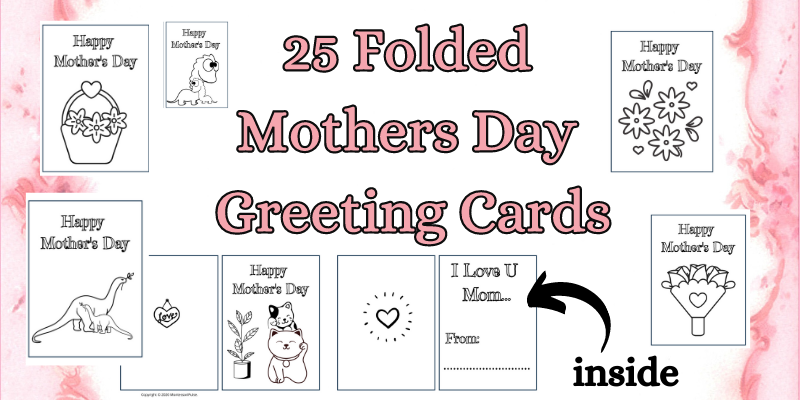 By 123 Homeschool 4 Me

Materials
construction paper or cardstock – you will need 3 colours: green for leaves, colour for the flowerpot (you will print the printable poem on this page), and a colour for the project backdrop
green pipe cleaners (also called chenille stems)
glue or tape
mini muffin liners (get fun cupcake liner colours, styles, designs as these will be your flowers)
cute mothers day poems
By 123 Homeschool 4 Me
By Lil Tigers
Super adorable "dad and me" mothers day card project. Help dad out and simply print out for him or do it in your classroom setting!
By 2 Kids and a Coupon

By Lorena and Lennox
By Leap of Faith Crafting