Sight Word flashcards are one of the most versatile materials to have in your classroom/homeschool. If you have a set of these flashcards, there are endless possibilities for fun and engaging activities. Sight Words are non-phonetic words and the child is not able to decode them. The best way to learn them is repetition. These 7 activities using the sight word flashcards are fun ways to learn, practice and master these high-frequency words.
Making Sight Word flashcards are super easy too. The cheapest way is to write the words on card stock with a marker. But if you are looking for finer-looking and durable materials, you can always print them out on cardstock. Use this free 120 Sight Words list as a guide.
Having Sight Words in sets help you keep track of them. Pick 5 -10 Words per week. Circle time is the best time to introduce them to the whole class. It is ok if some children are not ready to learn sight words. Because sight Words are not decodable, children can learn them at any time. The more activities you introduce, the more practice the children can get.
I follow this ☟ list for all my Sight Word Activities
Set ➊ – the, a, be, by, do, go, he, to, or, we, me, my, she, her, their, them, they, there, where, you, play, here, girl, boy, one, two, three, day, are, all
Set ➋ – have, good, into, new, like, blue, away, please, out, down, come, now, our, find, for funny, time, said, little, look, eat, your, five, yellow, four, see, make, came, then, want
Set ➌ – pretty, ride, saw, say, soon, that, this, too, under, was, well, what, white, who, with, work, after, again, any, could, every, going, know, may, once, upon, over, take, round, some
Set ➍ – thank, think, walk, were, when, always, around, because, been, before, best, both, call, cold, does, first, second, third, fourth, green, made, many, off, pull, read, right, sing, sleep, open, very
Related Resources
⭐ 120 Sight Word Flash Cards for Literacy Center – Colour & B&W
⭐ 120 Sight Word Kaboom for Literacy Center – Colour & B&W
⭐ 120 Sight Words – Booklets – Literacy Center Activities
⭐ 120 Sight Words – Tracing Cards – Literacy Center Activity
⭐ 120 Sight Words – Words Search Worksheets
⭐ 120 Sight Words Bundle – Set 1-4 Boom Cards™ Digital Activity
⭐ 120 Sight Words Posters 18×24 – Coloured & B&W
⭐ 120 Sight Words Reading Lists – Literacy Center Activity

Literacy Center Activities with Sight Word Flashcards
Writing Practice
Keep a set of Sight Word flashcards on the shelf with some papers and pencils. You can even keep a mini whiteboard and dry erase markers or mini blackboard and chalk instead of the papers and pencils. The children can practice writing the sight words.
Pairing Game.
Make two copies of each flashcard. Children can play this individually or with a partner. Lay one set of cards on the table. Find the matching pair and keep it on top of the same cards. If you use colour set and B&W set, it will be easy to keep them separate. Show the children how to keep the 2 sets separately and shuffle the cards at the end of the game. This will ensure that it is ready for the next child to use.
Tracing
Keep the laminated cards with a dry erase marker for the children to trace directly on the card. For this activity, it is better if the laminating sheets are thick and strong. I have found the adhesive laminating sheets to be thicker than the regular pouches.
Circle Time or Group Activities with Sight Word Flashcards
Find your Partner
You will need two of each Sight Word Flashcards to play this game. This game involves a lot of movement and is ideal for a small group of children.
Shuffle the flashcards and give each child a card.
The children should go around and find the pair for their cards.
Once they find the pair, they can stand in a line or sit on the carpet
At the end of the game, the children can take turns to read their flashcards to the class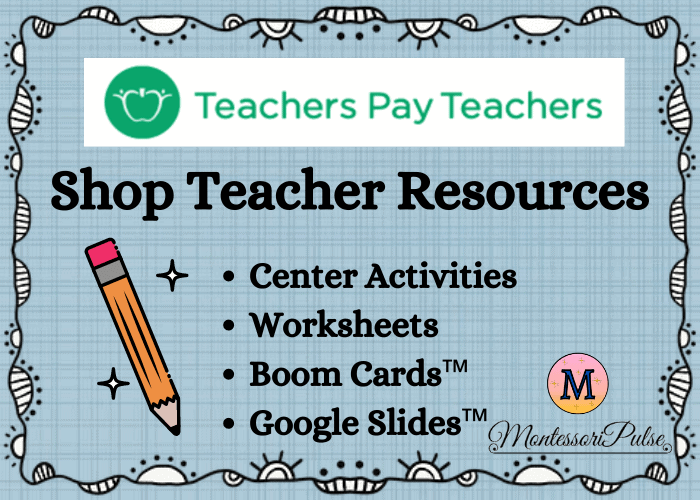 Distance Paring
Lay one set of Sight Word flashcards on a table across the classroom
Give the other set of the card to the children – one card per each child.
The children can take turns (one child at a time or a few at a time) to walk to the table and find the matching card from it..
You can keep the second set of cards in a container instead of giving them to the children. Then the children can pick a random card and find the pair. This ensures a nice flow of children going back and forth to pair their cards
I Spy with Sight Word Flashcards
You will need a Sight Words Poster on the wall. You can download them in colour and B&W)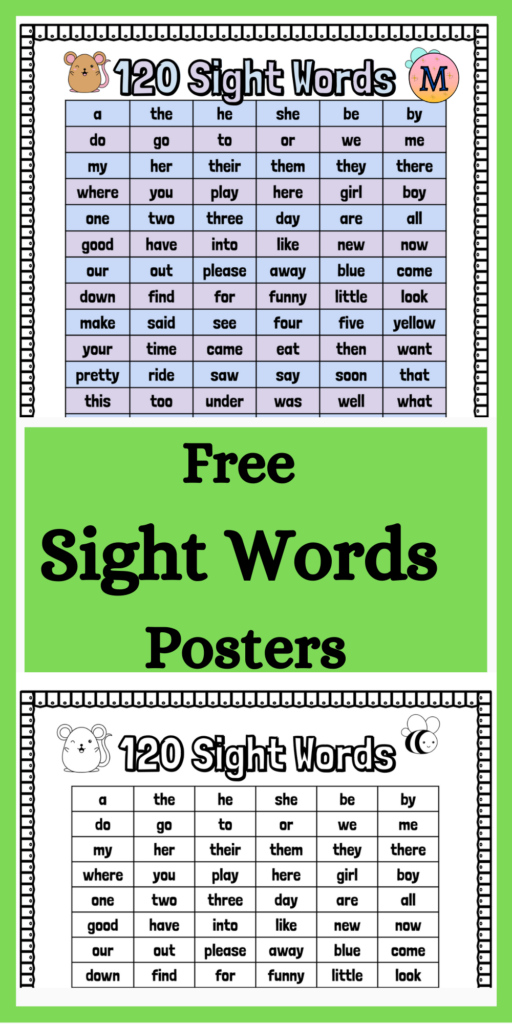 Keep the flashcards on a tray in front of the circle. Give each child a turn to pick a random card from the tray, read and find the same word on the poster
Knock Knock Who's There?
This game best for a small group of children. It helps children get familiarised with the words after they have been introduced
Sit in a circle and keep a mat in the middle
Lay the sight word flashcards upside down on the mat
Tap on a random card and say "Knock knock who's there?"
The children can take turns to guess.
You can give them a choice of words to choose from. E.g.: "do you think this word is a 'the' or 'she'?" this will ensure that they will stay within the set of words you want them to focus on.
Free Sight Words Lists – Colour & B&W