Father's Day 2021 is fast approaching and it's time for us to brainstorm crafty gift ideas for our beloved dads. I am always on the lookout for easy craft projects to do and share. But coming up with a father's day craft was a tough one. So until I come up with my own here are some easy yet awesome, crafty gift ideas for you to try. These crafts and printables are done by my favourite creators out there. Enjoy!
Keep reading for a bonus Agamograph craft idea at the end of the post. This is so far my favourite Father's Day craft. Spoiler Alert: it is an optical illusion! How cool is that?
By Lil Tigers
Try this fun spray art project to create your own father's day card. All you need is an old toothbrush.
Materials
toothbrush
watercolours
paper
pencil
scissor
cup of water
Don't forget to PIN these awesome craft ideas.
By Red Ted Art
Aren't these cactus dads cute? What a wonderful way to teach your kids to recycle!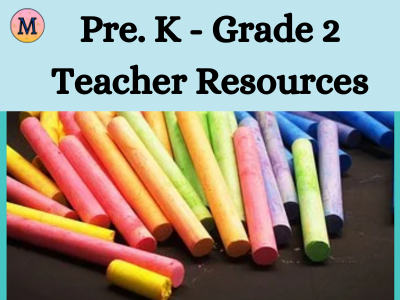 Materials
Newspaper
Construction paper
Pencil
Scissors
Glue stick
Watercolor Paint
Brushes
Markers
Crayons (optional)
By Vanah Lynn
Kids can color a mug with sharpie markers so that dad can have a mug to enjoy his morning coffee in!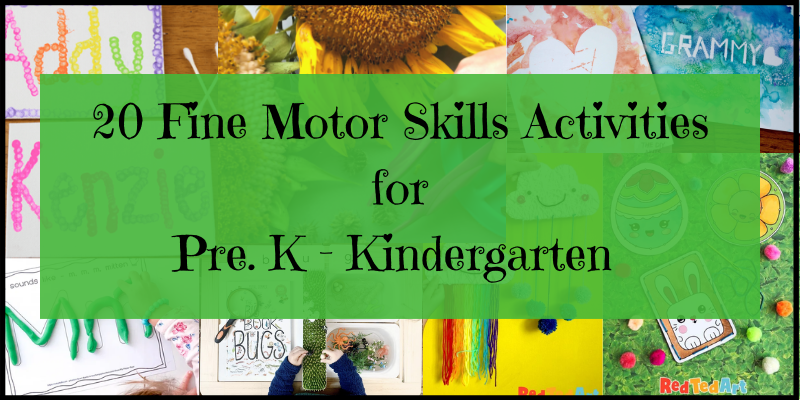 Materials
Plain Mugs: try to find plain ones, without much glaze. If the mug has too much glaze on it the marker with not set properly. That is why the cheaper ones usually work the best!
Oil-Based Sharpies: They need to be oil-based, do not use a regular sharpie
rubbing alcohol
Optional: Stickers, contact paper, or painter's tape to use as a stencil on the mug.
By Crafts by Amanda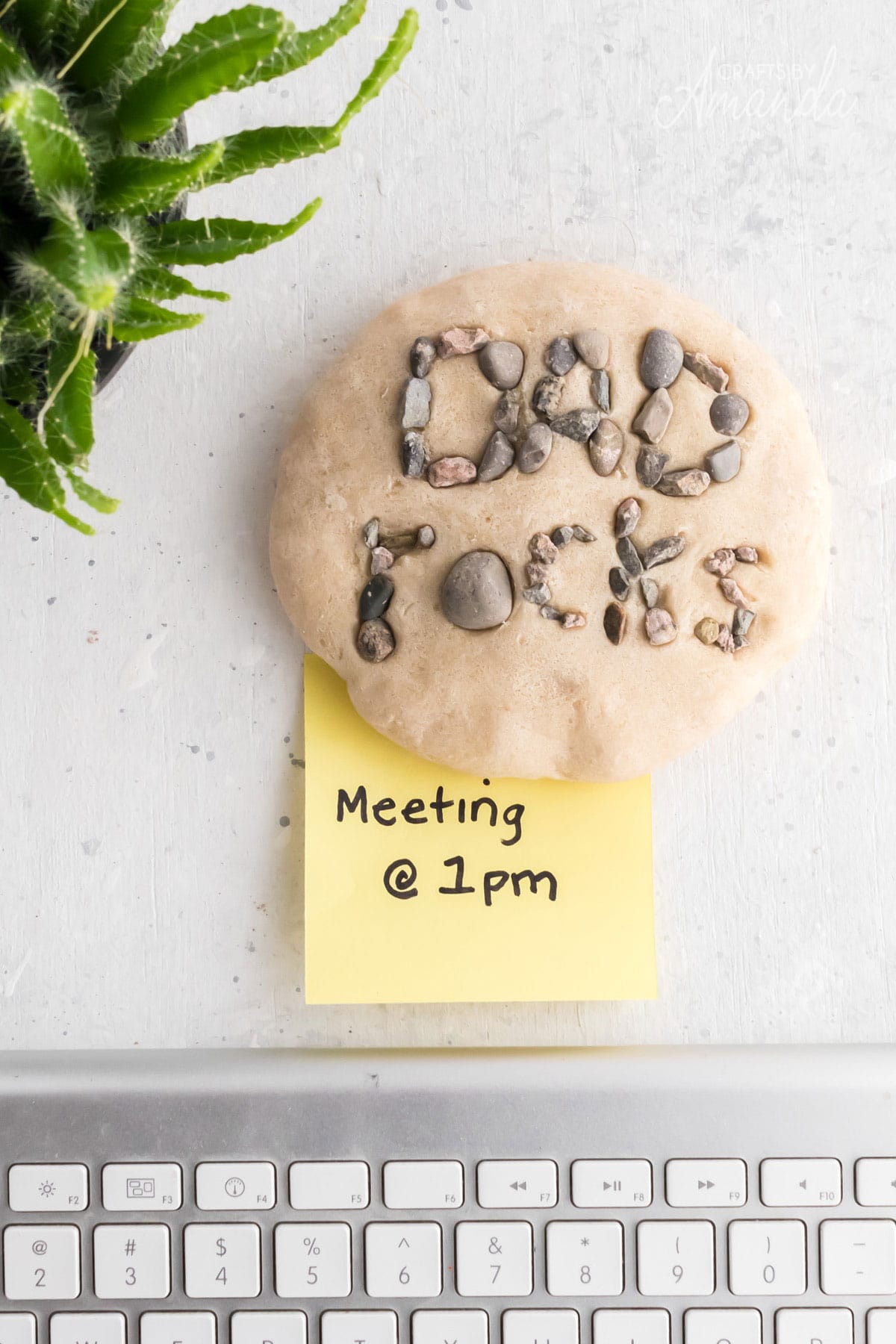 Make dad a fun salt dough paperweight for Father's Day. Make a great, and useful gift for dad!
Materials
1/4 cup salt
1/2 cup flour
1/4 cup water
bowl
cookie sheet
1/2 cup pea gravel or rocks
By Needle Pointers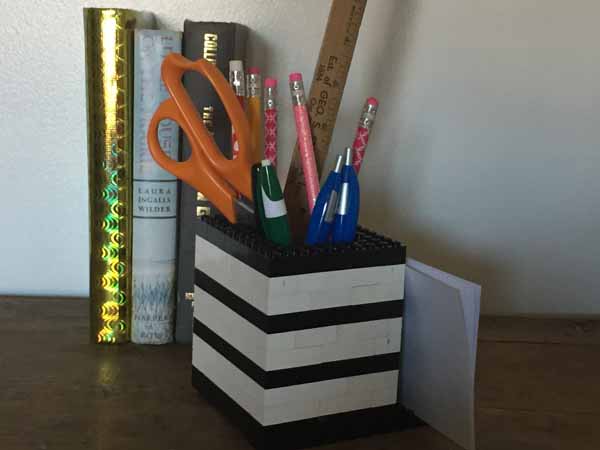 Materials
Base Plates
Color #1 – A number of black 1 x 2, 2 x 4, 2 x 3, 2 x whatever length bricks
Color #2 – A number of white 1 x 2, 2 x 4, 2 x 3, 2 x whatever length bricks
By B4 And After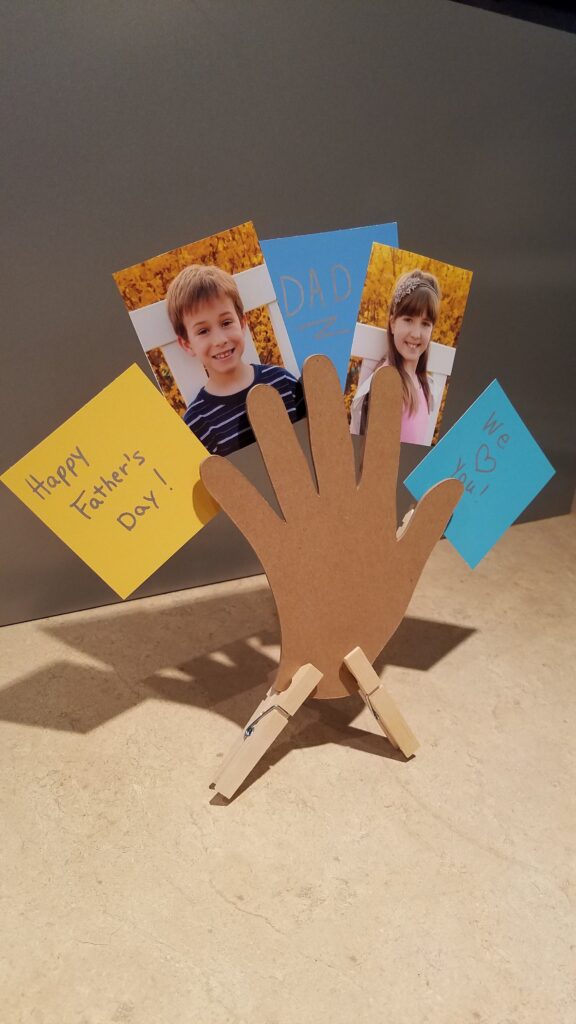 This cute father's day gift is sure gonna melt dad's heart. Any gift with photos of your kids always turns out great. If you don't have chipboard, don't worry. Use sturdy cardboard plus a few other things. Then you can create this cute Father's Day hand to hold mementos.
Materials
Clothespins
Hand cutout with sturdy cardboard or chipboard
hot glue
By DIY Thought
Materials
The free printable (below), or draw your own rocket.
A4 piece of paper or cardstock.
Coloured paper.
Scissors.
Pencil.
Gluestick.
Washi Tape.
Coloured pens.
An optional photo of someone to go inside of the rocket but drawing someone or something is equally as lovely.
By Red Ted Art
Materials
A4 piece of cardboard
Ribbon (approx. 1m)
Star stickers
Craft glue
Large and medium-sized jar lids
Gold paint or paint stick
Small rectangular scrap of yellow felt
A5 piece of yellow card
Printed out photo (same size as smaller jar lid)
Scrap of red card
Father's Day Printables for kids
By Lil Tigers
Free printable questionnaire for grandpa. It makes the perfect father's day card grandpa will love.
By Maple Planners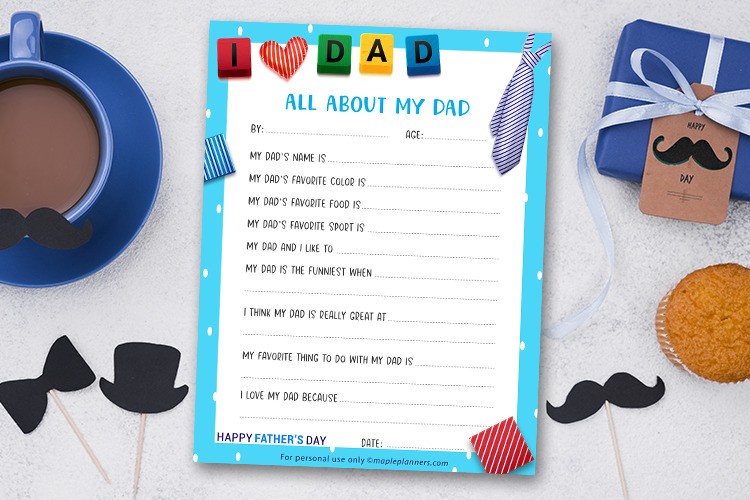 A Perfect gift for Father's Day, that is so real and so thoughtful, these free printable All about my Dad are great activity for Dads' special day. Kids will have a blast putting this questionnaire together.
By Lil Tigers
Free printable to interview for daddy. Simply download and fill it out. It's a super adorable gift for dad and makes a great keepsake.
By Bilingual Beginnings
By As They Grow
This is to a funky bit of art that's actually an optical illusion. It combines two images so that what you see changes when you look at it from different angles. It's the perfect Father's Day homemade gift.