Getting ready for the first week of school can be stressful as well as exciting for teachers. We all love back to school shopping and decorating our new classrooms. But all the paperwork, labelling and new class lists can be a little overwhelming. These 10 tips can help you make your back-to-school preparation a little easy to start the year off right.
PIN 📌 This👇😊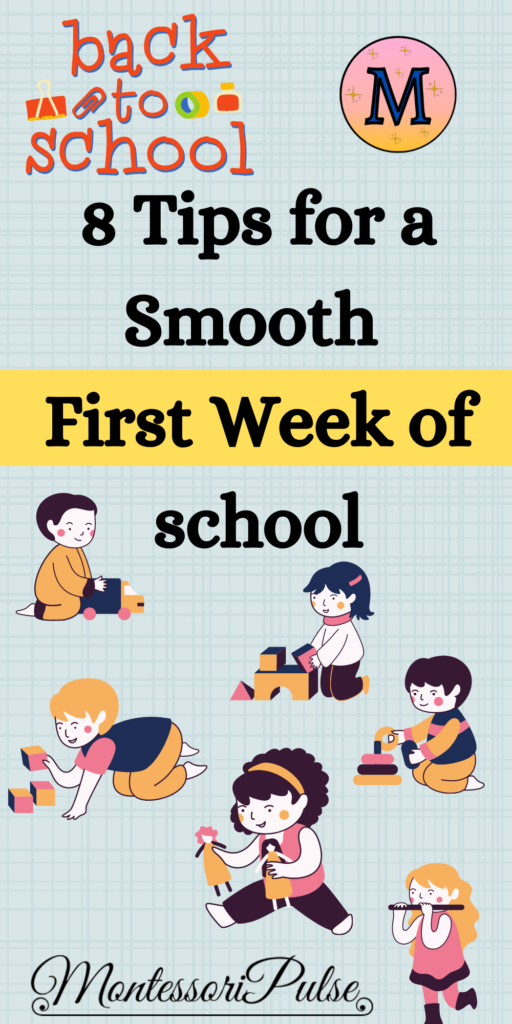 Build a strong relationship with your co-teacher
Positive co-teaching can have a lasting impact on your classroom atmosphere. During the first month of school, you are dealing with children who are still getting used to a new environment. The last thing you want is a partner who is not cooperative.Good communication and a strong partnership with your co-teacher is the most important thing to start off a great school year.
Clearly assign each other's roles. But be flexible at the same time. You are working with children after all. Nothing is predictable.
Talk. Understand each other's weaknesses and strengths.
Meet and have a quick discussion about "the day" right before school starts. This is crucial for at least the first week. Every day is going to be different in the first week of school.
Prepare to be present physically and emotionally
Be organized, everything in its place, and have everything ready at hand. Once you open the door to the children, you shouldn't be running around looking for things. There is gonna be a lot of crying and anxiety in the first week of school. This doesn't limit to the children. Most parents are anxious too. It is going to be a lot harder for everyone if the teachers are not prepared to be 100% present.
Daily Schedule
Having a daily schedule is incredibly important to keep you on track during the day. It also makes it easy for children to settle down. According to Montessori, children are sensitive to "order". Children always like it when they are aware of what to expect. The first week of school is the best time to figure out the rhythm of your new batch and figure out the best schedule accordingly. Keep in mind that you have to be flexible and be open to changes. It might take a week or even a month to figure out the best daily schedule for your new class.
Plan your Centers and Activities
Choose proper activities for the first month of school. Don't worry about the back to school themed or seasonal activities. Just have a LOT of activities and choose them wisely. Avoid clutter and messy activities. Remember that most children are anxious and do not know what to expect. It is important that you are 100% present for the children. The last thing you want is to occupy yourself picking up clutter and spills.
Lots and lots of activities.
Engaging activities with big & bold pieces. – NO Clutter Activities
Variety of Activities. Just make sure there is something for everyone. Some children love books. Some children love puzzles, colouring…etc.
Eliminate water or sand transfer activities in the first month. This particularly applies to Montessori classrooms.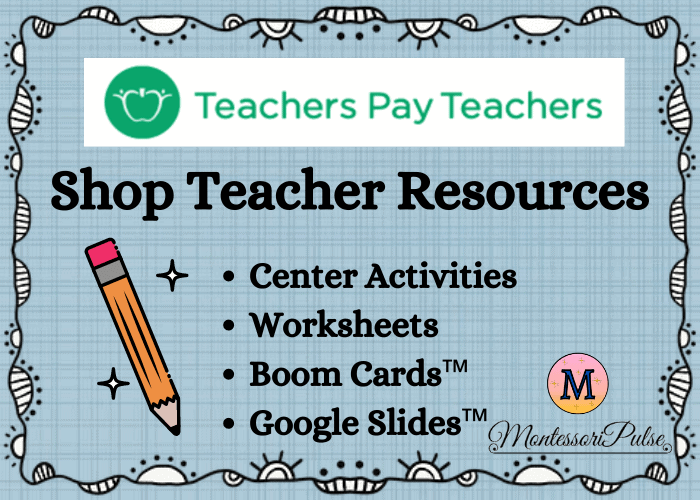 Be flexible
Be flexible with your,
Co-teacher – Even if you have assigned duties, it's crucial to have an open mind to switch them according to the situation. Our primary goal should be to normalize the children.
Children – This is a no-brainer. The first week/month is when teachers set the tone for the rest of the whole school year and teach class rules. But you are dealing with children who are insecure and uncertain. It is more important to make them feel welcome and secure than establishing rules.
Schedule – We usually plan our daily schedule according to the previous year. It is always good to have that structure to keep you on track. But we will never know what to expect with our new batch of students. Be open to make changes and be flexible either temporarily or for the whole year.
Class Rules – We take the first month of school to establish important class rules like sharing, raising hands…etc. However, it is also clever to pick your battle. I have learnt the hard way to let the little things go.
Choosing your deco & Bulletin Board
Here is a fact I wish someone had told me before. When planning your bulletin board, plan to make something that you can keep for at least a month. Your undivided attention should be towards settling and normalizing your children. Not changing bulletin boards. I learnt this lesson the hard way. I spent a lot of time and energy on a "Welcome" bulletin board and had to take it down in a week. The worst part was I had to plan and put up a whole new board. The best way to avoid this is to not make it seasonal or thematic. The same rule applies to borders and classroom deco as well.
Charts and posters
Charts and posters are never too much for a preschool/kindergarten classroom. They are a great way to teach class rules, Grace & courtesy, friendship and taking care of the classroom environment. It is much easier for the children to look at the visual of a poster than listening to the teacher. Have LOTS of charts & posters.
Music & Movement
Music & Movement should be a part of your daily schedule throughout the year. But it plays a more important part during the first week/month of school. Different types of music like Transition songs, walking on the line music and action songs can make it easier for children to comprehend. Children are more responsive to music than verbal instructions.