When it comes to Halloween costumes, I always prefer DIY over store-bought ones. DIY costumes are unique, they stand out and they are cheap. I hate spending money on expensive costumes that I know my child will grow out of soon. These Halloween costume ideas will show how you can easily create your own cute costume with a handful of materials you might already have.
By All About Baby Blog
Materials
Scissors
Measuring tape
Roll of Tulle in the color of your choice (or multiple colors)
Crochet top in the color of your choice
Some cardboard or other hard material
Satin ribbon if you want to add straps on the shoulders or bows
If you don't like to make your own bows you can buy already made bows
Most girls like to be a princess. The best thing about this princess Halloween costume idea is, you can decorate as much as you would prefer, or just do the basic dress and leave it as it is. Either way, it is going to look cute.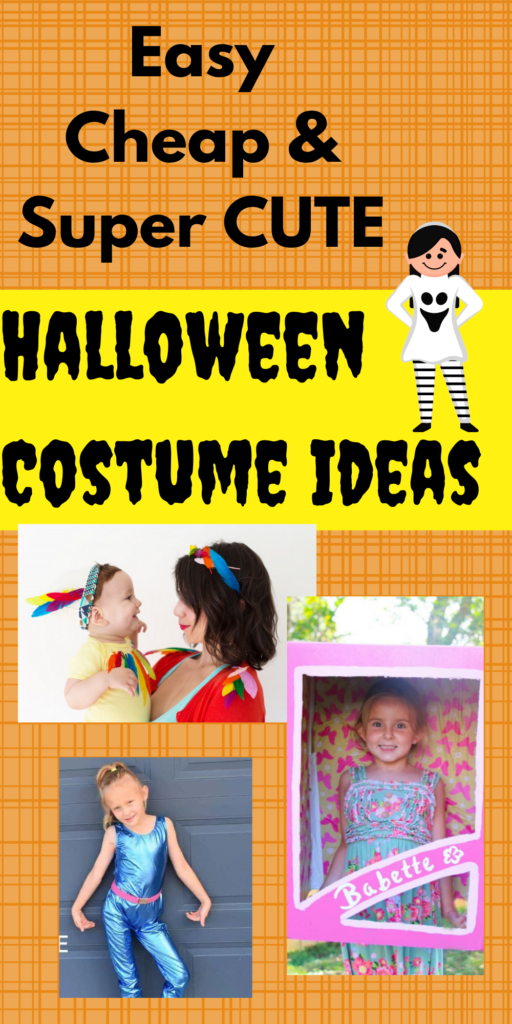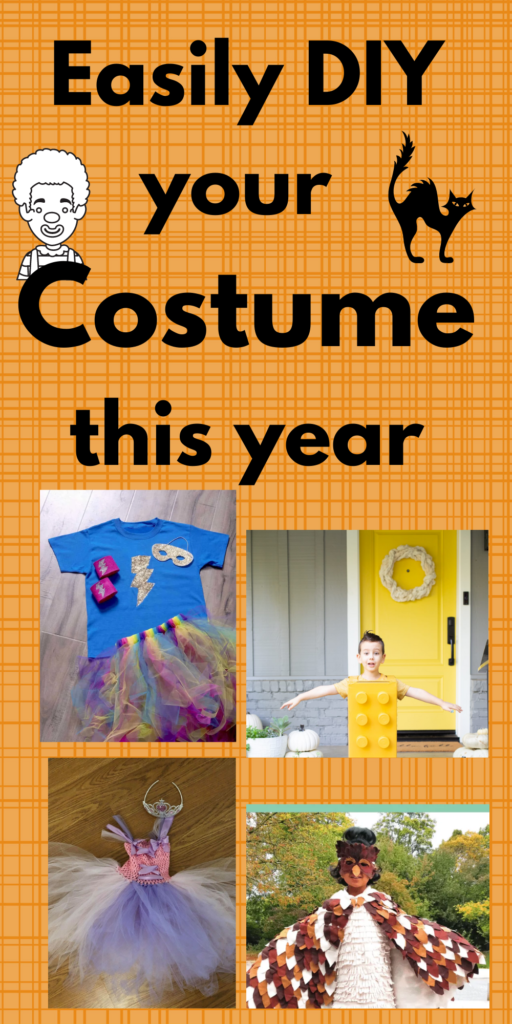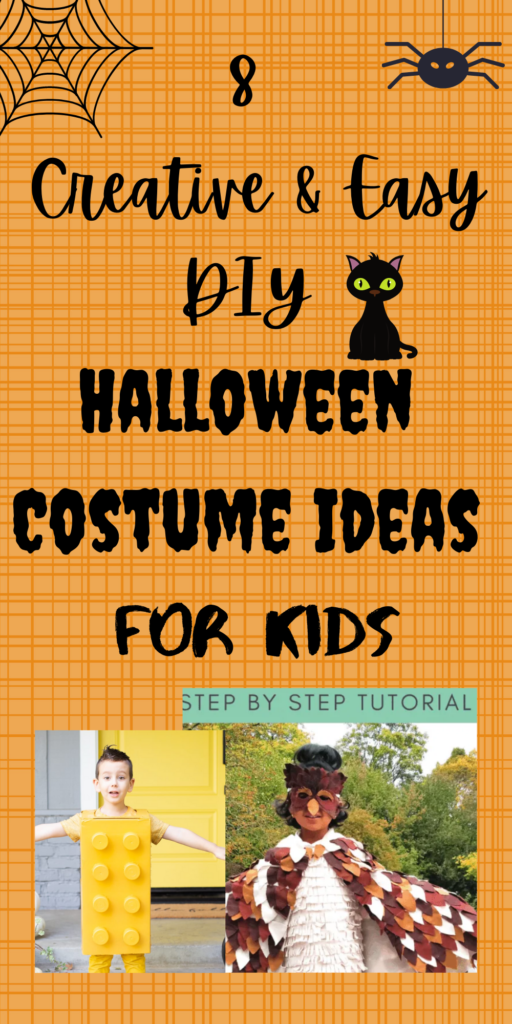 By Little Ladoo
Materials
Beige Fleece blanket (approx 130 x 170cm)
Felt sheets in 4 shades of brown (5 sheets in each color)
Hot glue gun
Scissor
Button
Elastic band
Punch plier and eyelet plier
If you are anything like me, you are sure gonna love this Halloween costume idea. I only know a handful of people who knows how to stitch. And I am not one of them. It's all about cutting and gluing.
By Mod Podge Rocks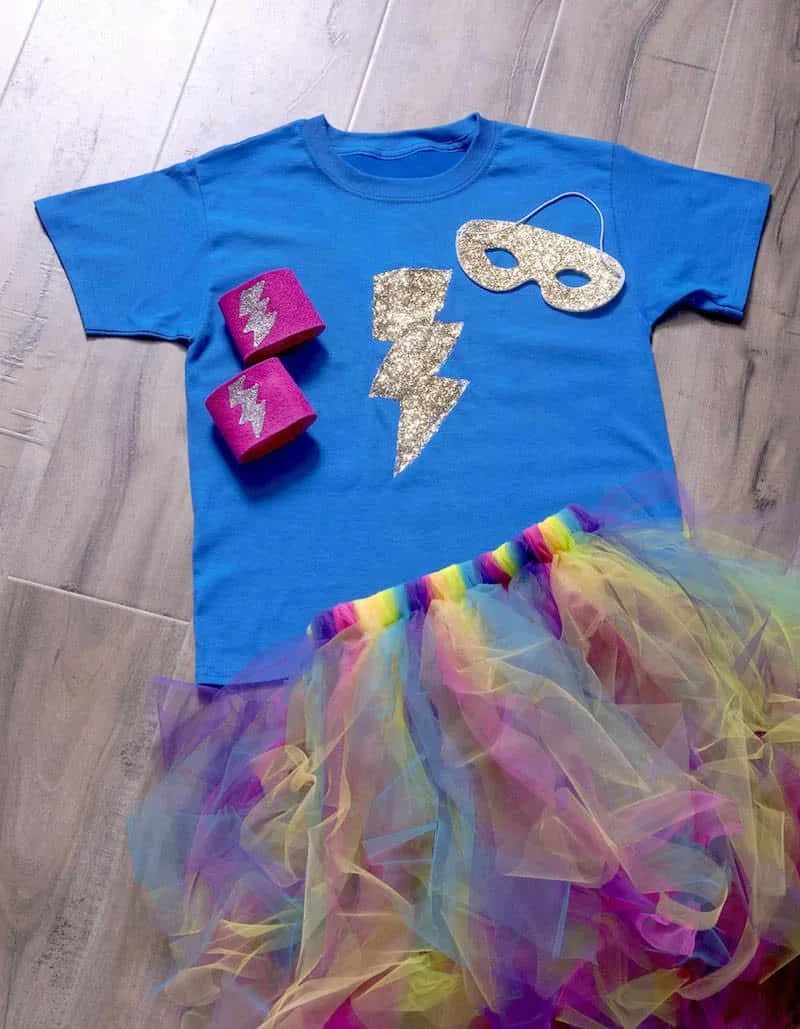 Materials
Old t-shirt
Foam mask ($1 at the craft store)
1 sheet felt
10 yards tulle – I got 2 yards of five colors. You'll need less for a baby and more for an adult!
36″ elastic
Mod Podge Gloss
Hot glue gun
Paintbrush
Glitter
Scissors
Velcro tabs (optional)
Superhero Halloween costumes are really popular among young kiddos. But if you try to buy them from a store, they can be pretty expensive. If your child loves being a superhero, give this easy costume idea a try.
By Simply Create Inspire
Materials
Jumpsuit
Lace
Royal blue cape
Pink ribbon
Fabric flower
Pink hair bow
Black shoes
Giant candy cane
Blue ribbon
Double-sided tape
Scissors
Needle and thread
This Halloween costume idea may look expensive and complicated to make. But you can put together this cute DIY Toy Story Bo Peep costume with ease with only a few cheap materials.
DIY Lego Costume for Halloween
By Lovely Indeed
Materials
cardboard box or flat cardboard sheets
glue gun
spray paint in your LEGO color of choice
spray paint can lids (other options: pool noodle, cardstock, cardboard tubes, etc.)
Dremel tool or box cutter
Find a box that your child can get in, some spray paint and you have almost everything you need to make your lego costume. My favorite thing about this Halloween costume idea is that almost all the materials are recycled items. This can even be a great opportunity to talk to your child about the importance of Recycling.
By Lovely Indeed
Materials
feathers
fabric glue
plain headband
cardigan
baby onesie
baby beanie
I just have no words to explain how cute this costume is. It's super easy to put together, cheap and adorable. This Halloween costume idea I so far my favorite out of all.
By Crafts By Amanda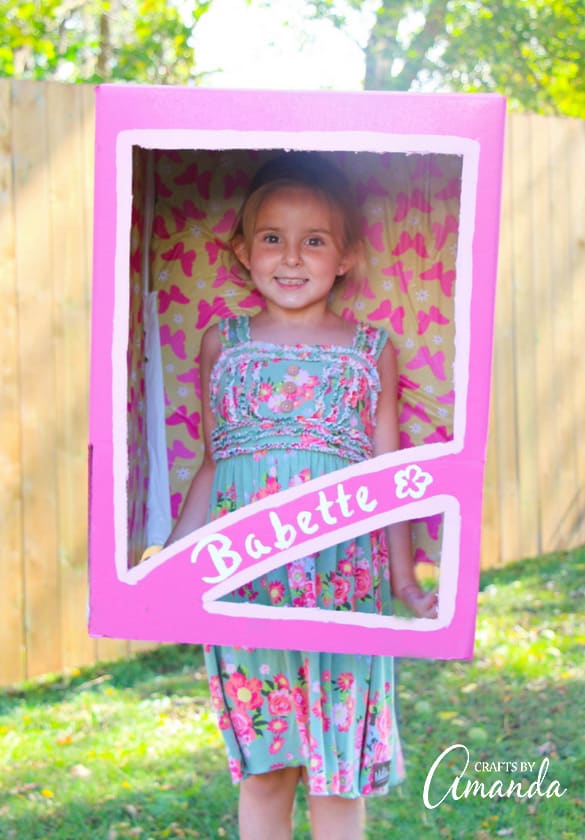 Materials
1 large box or multiple boxes taped together
Pencil
Pink spray paint
Light pink acrylic paint
White acrylic paint
Paintbrushes – 1 thin & 1 medium sized
Glitter duct tape or pink duct tape
Spray adhesive
Pretty wrapping paper
Box Cutter
This adorable "boxtume" is also made with only a handful of stuff lying around the house. You can always play around with the decorating part of the craft. And once you put the "doll" inside the box, it is gonna look adorable no matter what.
By Simply Create Inspire
Materials
Full-length dance leotard
Bright coloured leg warmers or socks
Pink belt
Pink shoes
Styled on the sassy Pixar Toy Story film Barbie, I loved how this easy costume has come together. It is great how you can adapt this costume to any Barbie idea.